Our Favorite Things
Friday, May 19 at 7:30 p.m.
First Congregational UCC
1609 University Avenue
Madison, WI
Saturday, May 20 at 7:30 p.m.
Asbury Church
6101 University Avenue
Madison, WI
In celebration of Madison Area Concert Handbells' 20th Anniversary, we've assembled an extra special program for this performance consisting of fourteen of our favorite pieces from the past 20 years, plus the world premiere of a new commissioned work by composer Jason Krug. We hope you'll enjoy this trip down memory lane as we present to you "Our Favorite Things."
It's "All Aboard!" and our journey begins. Chattanooga Choo Choo was originally featured in the 1941 motion picture Sun Valley Serenade, recorded by Big Band legend Glenn Miller. Arranged here for handbells by Valerie Stephenson, listen for the musical depiction of a train's acceleration using echo effects before the instantly-recognizable main melody kicks in.
Our musical mode of transportation changes from a Tennessee train to a Venetian gondola as we hear Margaret R. Tucker's Barcarolle, where the 6/8 time signature and haunting melody suggest a traditional gondolier's song from many years ago.
No collection of handbell favorites would be complete without a classic like Kevin McChesney's energetic rendition of the traditional French carol Now the Green Blade Riseth, which sets the familiar melody over a driving ostinato in the bass bells.
Next on our program come two selections from Norwegian composer Edvard Grieg's Peer Gynt, music originally written to complement Henrik Ibsen's 1837 play based on the traditional Norwegian fairy tale. Anitra's Dance occurs in Act IV when Peer Gynt, outlawed and exiled, becomes regarded as a prophet on the shores of Morocco. Anitra, a beautiful Bedouin chief's daughter, mesmerizes Gynt with her dancing and makes off with his money and jewels leaving him stranded in the desert. In the Hall of the Mountain King accompanies the dreamlike second act of Ibsen's play, where Gynt is led into the mountain lair of the Troll king. Michael R. Kellar's handbell arrangement of this ubiquitous orchestral work starts quietly, gradually growing and accelerating to a thrilling fortissimo climax.
William A. Payn's tour de force composition Visions for five-octave handbell choir utilizes a constant stream of flowing eighth-notes as a backdrop for soaring melodies in both handbells and handchimes, resulting in an ethereal work that is as beautiful as it is difficult.
Up to now our musical travels have led us through Tennessee, Venice, France, Morocco (by way of Norway), and bring us now to Peru, where we will hear Francisco Abad's arrangement of Daniel Robles' El Condor Pasa, made popular in the United States by Simon & Garfunkel on the album Bridge Over Troubled Water. The classic Peruvian song's melody is heard several times at increasing tempos before culminating in a thrilling final allegro. Our rendition will feature several extra special guest musicians on percussion.
We close the first half of our program with a work by American composer Leroy Anderson, best known for his orchestral pops works like Sleigh Ride and The Typewriter. Plink, Plank, Plunk was heard on American television sets from 1952 to 1961 as the theme song to the game show "I've Got a Secret." Martha Lynn Thompson's arrangement uses handbells struck with mallets while resting on the table to achieve a similar effect as the original pizzicato string orchestra in this light, fun work.
After a brief intermission, the fun continues with an arrangement of the Beach Boys' classic Good Vibrations, which includes a part for solo handchimes meant to imitate that unmistakable sound of the Electro-Theremin in the original song. The performer is even instructed to use an extended technique to produce a vibrato or "wah-wah" effect by lightly and quickly touching the lowest portion of the tone slot with their finger.
Switching musical idioms from West Coast rock 'n' roll to East Coast cool jazz, the next classic piece on our program comes from the 1959 album Time Out by the Dave Brubeck Quartet. Named for its unusual 5/4 time signature, Take Five is a landmark jazz standard characterized by a repeated ostinato figure in the piano and bass (here played by malleted bells on the table) with a bluesy saxophone melody on top. Douglas Wagner's arrangement even includes a written-out bebop solo section, giving our ringers a chance to shine!
The first of several original works expressly for handbells on our second half, Michael Helman's Nocturne in C Minor is a strikingly beautiful example of the melodic and harmonic capabilities of a five-octave ensemble. Based on a simple, delicate melody in C minor, the piece moves to F minor before introducing a triumphant theme in the parallel major key, F major. Without any warning, the original melancholy theme returns in its original key, but this time at a heartbreaking forte dynamic before fading away into nothingness in the final bars.
As a bit of a musical palate-cleanser, we next present Kevin McChesney's arrangement of the main theme music from Kalus Badelt's score to Pirates of the Caribbean. Although short in duration, this piece gives us a swashbuckling opportunity to let loose!
Our musical journey now takes an extraterrestrial turn. Jason Krug's Escape Velocity is a vivid musical depiction of the space shuttle's voyage in five different sections. Starting at "Dawn", a solemn melody is heard over tolling open fifths in the bass bells and bass chimes taking us right into "Liftoff," a lively presto in 7/4 time with a tricky syncopated tune in the top octaves. Suddenly the main engine cuts off and we've arrived in "Orbit," where the composer employs a "singing bell" technique based on traditional Tibetan singing bowls, resulting in a beautiful otherworldly effect. Before long, it's time for "Reentry" and "Landing," a triumphant mixed-meter presto welcoming our returning heroes home.
Before we hear the second of Jason Krug's pieces, our 20th Anniversary commission, we'll present one more original work by Michael Helman. Inspired by the Biblical tale of Jesus calming the storm from Luke 8:22-25, By the Lakeside begins with a lilting 6/8 melody as our ship sails calmly through the lake. Before long, a stormy agitato section with perilous modulations (both to our sailors and our ringers!) depicts a raging tempest, that quickly dissolves into the opening material before fading away.
We close our 20th Anniversary Celebration program with the world premiere of a new work for handbells commissioned from Jason Krug, Shock Wave. After an explosive introduction, we hear the main theme of this exuberant work accompanied by lively syncopated chords, punctuated by malleted bass notes. The texture transitions to handchimes while still maintaining a spirited pulse, the main tune interspersed with countermelodic interjections. A short interlude for chimes precedes the jubilant return of the opening material, leading to a thrilling finale.
We hope you enjoy "Our Favorite Things!"
Tickets: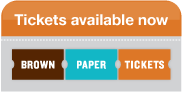 Advance: Adult is $12; Student (16 & under) / Senior is $9
At the door: Adult is $15; Student (16 & under) / Senior is $12
Advance tickets will be available in late April at Cool Beans Coffee Café, Ward-Brodt Music, Metcalfe's Market at Hilldale, and Orange Tree Imports.
Advance tickets may also be ordered online or by mail:
To order online, use the "Brown Paper Tickets" link.
To pay with check or money order, you can order by mail -- please print an order form and mail with payment to MACH. Advance ticket prices apply.
Group tickets (10 or more) may be ordered in advance for $10 per person, whether Adult, Student or Senior. These are not available at the door; to order, please print an order form and mail with payment (check or money order) to MACH.